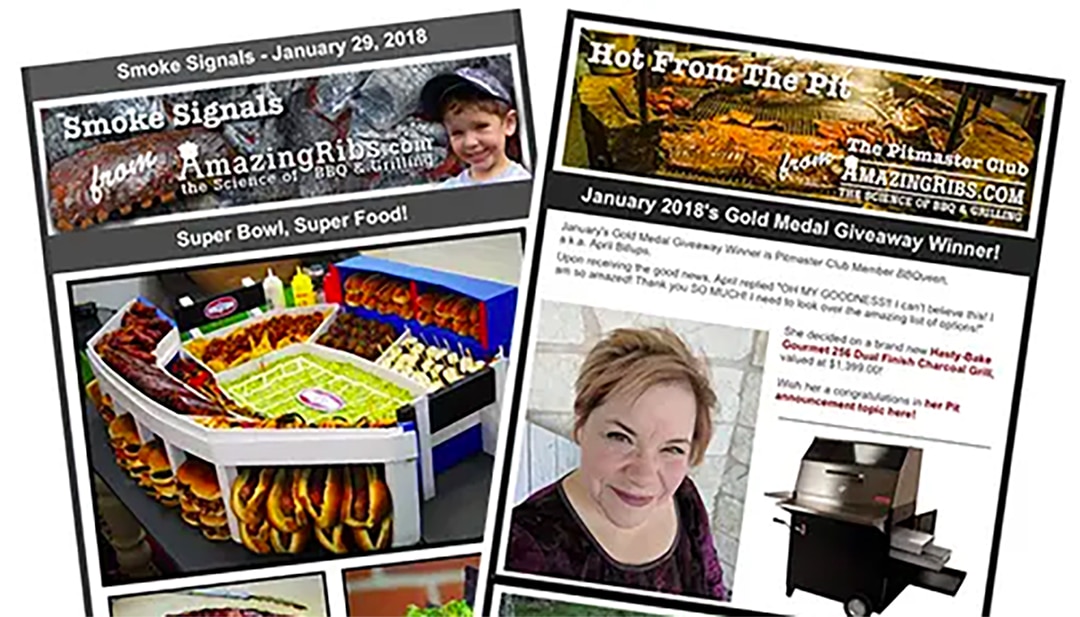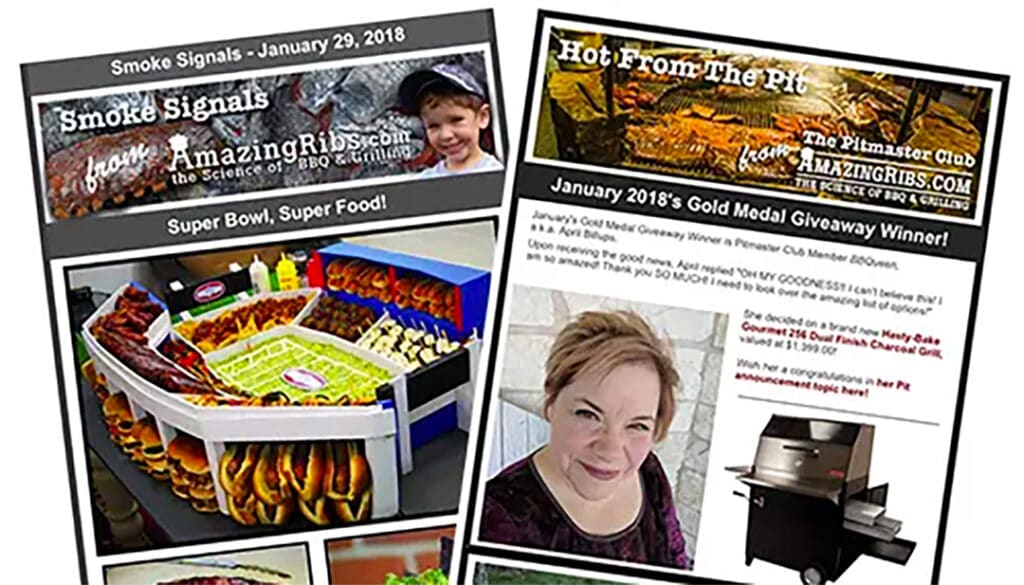 Get our latest recipes, reviews, and news delivered to your inbox by entering your email address here!
Our three free monthly email newsletters are chock full of info. No spam.
Smoke Signals
Smoke Signals keeps you up to date with AmazingRibs.com news, once a month. The best way to keep up with our new articles, new recipes, and new product reviews, is to subscribe to our free email newsletter, Smoke Signals.
DigestThis.news
DigestThis.news keeps you informed about what's happening in the whole world of food, from farm to table, once a month. We curate the biggest new stories in cooking, restaurants, science, agriculture, regulations, the supply chain, and more.
Hot From the Pit
Hot From the Pit keeps our Pitmaster Club members up to date on what is new in the Pitmaster Club. It is available only to members. Click here to join.
Our privacy promise
We promise that we will not, ahem, pepper you with email more than once or twice a month on average, and we also promise that we will never sell or share your email address with anyone. We hate spam, in my email or on our dinner plate! For our complete privacy promise, click here.
To change your email address
There is a link on the bottom of every issue of Smoke Signals that allows you to change your address and update any other info. As part of our spam protection policy, we cannot do this for you.
To cancel
Every issue has a cancel button on the bottom. Easy.