Grilla Pellet Smoker Review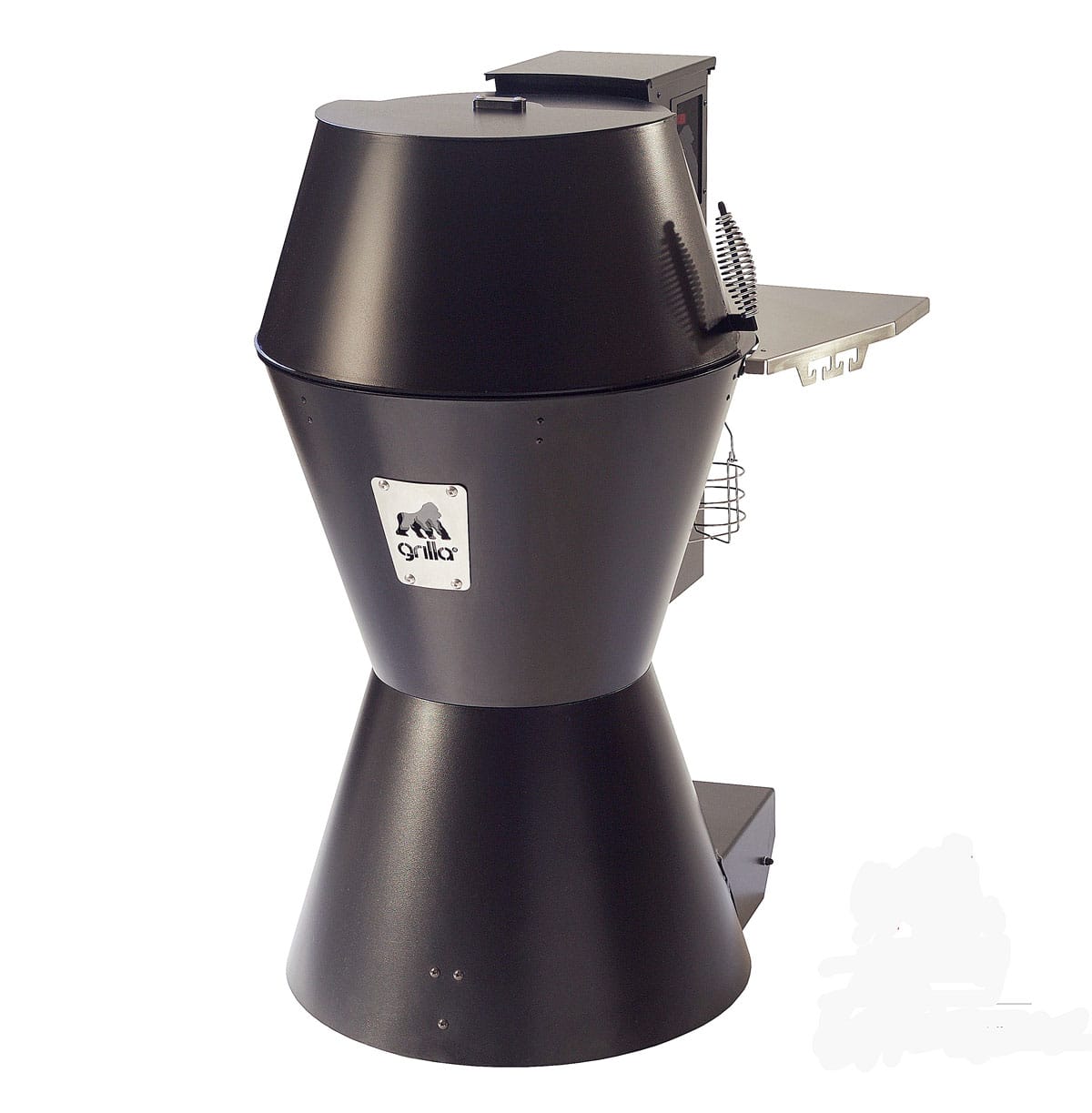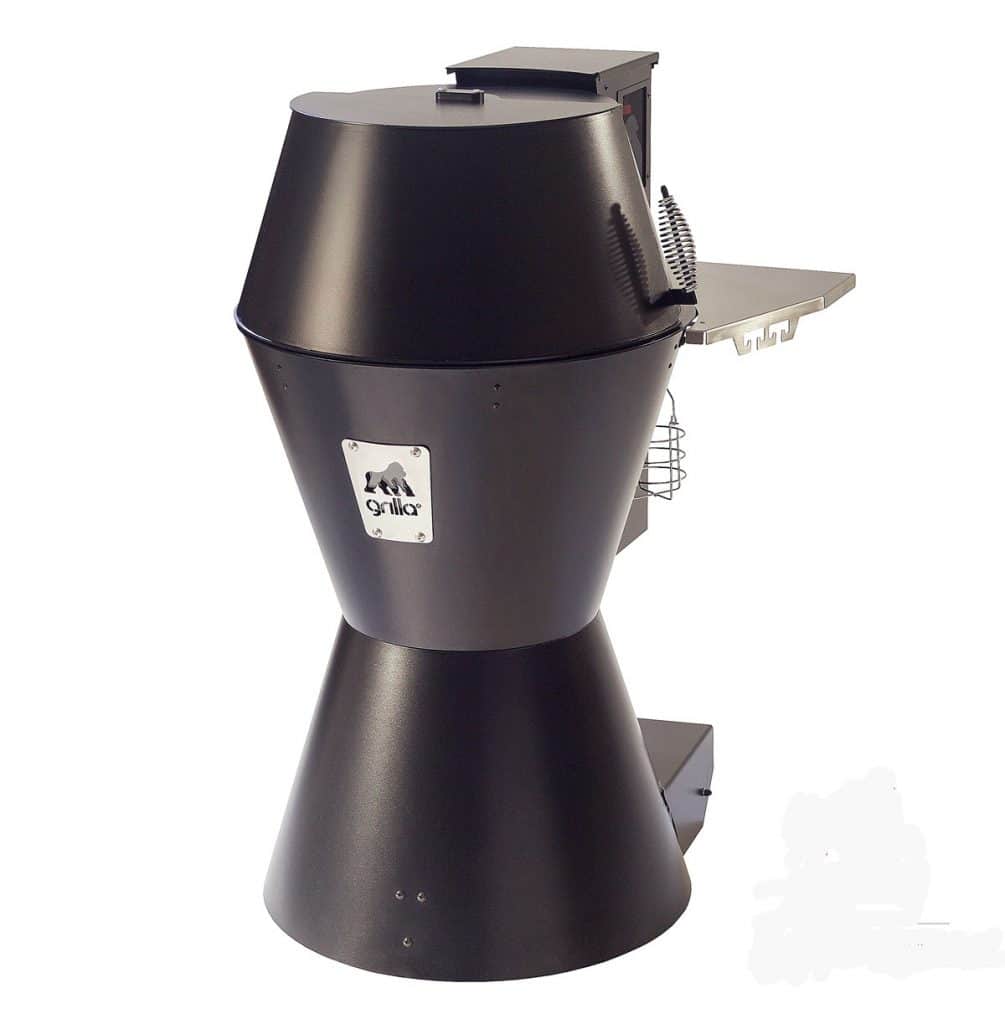 The Grilla pellet smoker sure catches your eye. We always liked Grilla, but the original MSRP of $1,600 seemed steep. We felt a premium was being placed on the cool cosmetics. In 2016 Grilla Grills made a substantial price cut and it can now be purchased factory direct for $799 with free shipping. That drew us off the fence and into the jungle.
Form does follow function in some aspects of the design. The unique round shape is meant to create even heat by eliminating corners where hot air from the firepot below can bounce about, disrupting the heat pattern. The swivel lid, which opens from right to left, is said to reduce heat loss that occurs when taking a peek or tending foods. Of course, one expects set temp would be recovered quickly in any decent thermostatically controlled pellet smoker.
The digital thermostatic controller is upgraded from an older style dial design to a touch-pad with an integrated meat probe. Grilla claims a temperature range of 180°F to 500°F that may be set in 5° increments. The large, 20 lb. pellet hopper has an opening on the side that enables you to easily swap one type of wood pellet for another. Dual – one quarter inch thick stainless steel rod cooking grates extend capacity with a half round grate that slides into place above a full round grate.
Stainless steel rod grates are easy to clean and last forever.
A window shaped like a gorilla offers a peak at the firepot and adds a nice touch of ambient light after dark. Two stainless steel side trays with built-in tool hooks come in handy, as do two prongs for wrapping up the electric cord when not in use. Grilla moves easily on two – five inch rubber wheels with a foot operated brake mechanism that sets Grilla in place when the desired location is reached. Instead of a messy grease bucket to catch gunk from the smoke box, Grilla has a hanging frame that holds an empty beer or soup can for easy disposal.
The small 31.5″ x 29.5″ footprint makes it ideal for use where BBQ space is limited, as on a condo patio. It comes fully assembled and carries a four year limited warranty.
Model:

Grilla

Item Price:

$ 930

Where to buy (buying from this supplier supports this website):

Made in USA:

no

Review Method:

Looked Closely At It
We have seen this product up close and we have also gathered info from the manufacturer, owners, and other reliable sources.

Primary Function:

Smoker

Fuel:

Wood Pellets

Main Burners:

1

Primary Capacity:

326 square inches

Secondary Capacity:

162 square inches
Published On: 8/26/2015 Last Modified: 9/23/2021
Max Good, Full time grill tester - Max Good, AmazingRibs.com's Vice President of Product Reviews & Keeper of the Flame, is the man in charge of finding the best products for the AmazingRibs.com Equipment Reviews section. Max bottles his own barbecue sauce recipes and now sells them around the country.

---